Transylvania is a region that is located in central Romania. From 1003 until after World War I it was ruled by Hungary.
The region of Transylvania is known for the scenery of its Carpathian landscape and its rich history. It also contains major cities such as Cluj-Napoca, Brașov, Sibiu, Târgu Mureș, Alba Iulia, and Bistrița. The Western world commonly associates Transylvania with vampires because of the influence of Bram Stoker's novel Dracula and the many films the tale inspired.
Transylvania has been dominated by several different peoples and countries throughout its history. It was once the nucleus of the Kingdom of Dacia. In 106 AD the Roman Empire conquered the territory, systematically exploiting its resources. After the Roman legions withdrew in 271 AD, it was overrun by a succession of various tribes, bringing it under the control of the Carpi, Visigoths, Huns, Gepids, Avars, and Slavs. From 9th to 11th century Bulgarians ruled Transylvania.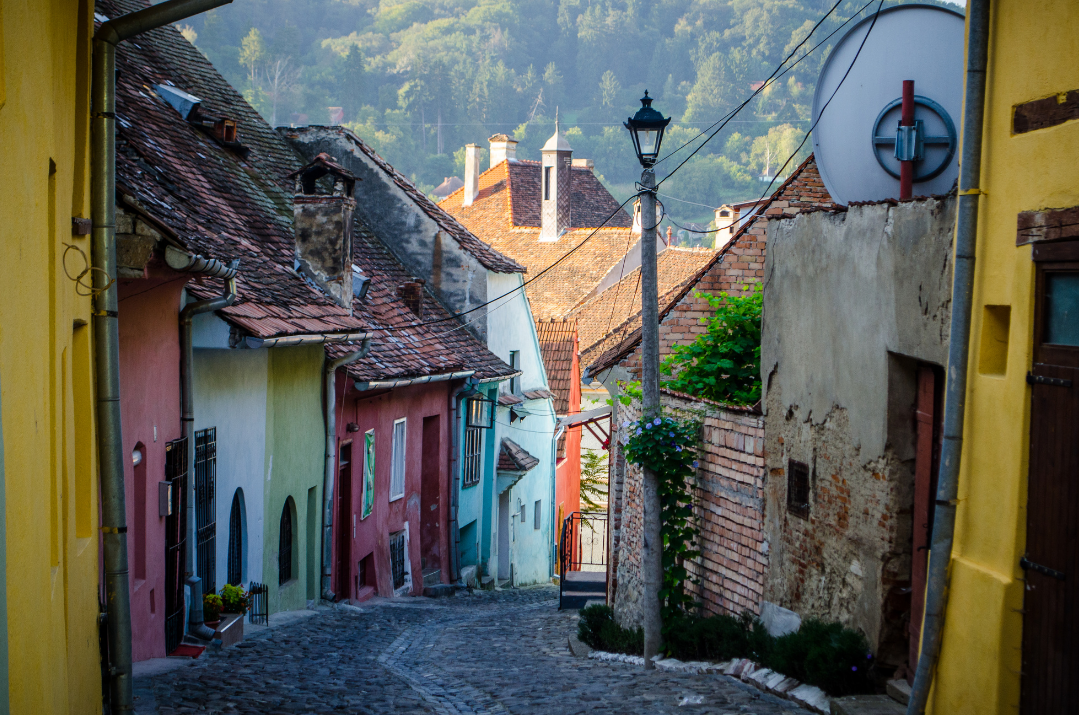 The Magyars conquered much of Central Europe at the end of the 9 th century. After the Battle of Kosovo and Ottoman arrival at the Hungarian border, thousands of Vlach and Serbian refugees came to Transylvania. Between 1003 and 1526, Transylvania was a voivodeship in the Kingdom of Hungary, led by a voivode appointed by the King of Hungary.
The Habsburgs acquired the territory shortly after the Battle of Vienna in 1683. In 1687, the rulers of Transylvania recognized the suzerainty of the Habsburg emperor Leopold I, and the region was officially attached to the Habsburg Empire. The Habsburgs acknowledged Principality of Transylvania as one of
the Lands of the Crown of Saint Stephen, but the territory of principality was administratively separated from Habsburg Hungary and subjected to the direct rule of the emperor's governors.
Following defeat in World War I, Austria-Hungary disintegrated. Elected representatives of the ethnic Romanians from Transylvania, Banat, Crișana and Maramureș backed by the mobilization of Romanian troops, proclaimed Union with Romania on 1 December 1918.
From 1947 to 1989, Transylvania, along with the rest of Romania, was under a communist regime.