During the past two months we hosted the pre-conference events on the topics on Politics, Culture and Languages around Europe which aimed to serve as teasers for the grand opening of the project scheduled for the 17th of February 2021.
We started off by the Political Identity in Europe session in collaboration with the Politics Interest Group of AEGEE attended by 16 AEGEEans passionate about the European political scene and politics in general. We discussed the values of politics that make countries European; the frequent confusion between Europe and the EU; and the Europtimism as a notion among young people. We did come up with certain conclusions of the session too, which we will use in the further stages of the project.
In a full Christmas spirit we talked about the various Christmas traditions that exist on our continent and enjoyed a dive in the Christmas culture across Europe together with the Culture Interest Group of AEGEE. The 13 participants—centered approach made sure everyone shared their customs and story with the rest of the attendees.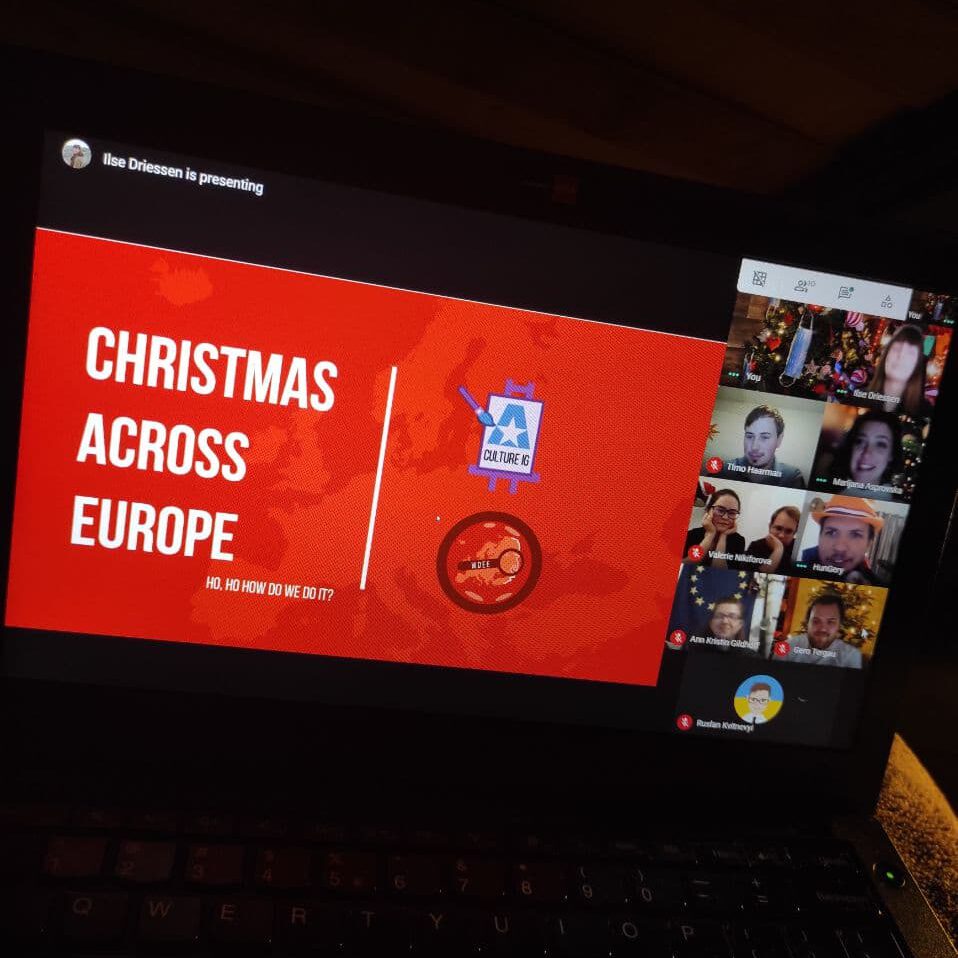 We finally said 'happy new year' in various European languages and held the third and final pre-conference event together with the Language Interest Group of AEGEE on the topic of (minority) languages in Europe. There was a lot to be said there by our 26 participants, but the universal language we all spoke was the interest in preserving the language heritage in Europe and what we can do as individuals about it.